Children's Dentistry at Willeri Dental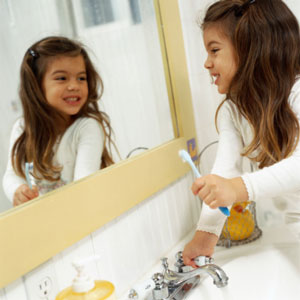 Just as it's essential to take your child to the paediatrician for regular checks and physicals, it's likewise important to take your child to see the dentist, starting around their second birthday. By familiarising your child with the dentist from a young age, they can know what to expect with routine dental care.
At Willeri Dental, we believe that beginning proper oral healthcare as early as possible can go a long way towards preventing small problems from becoming larger and more costly ones.
Topics We Can Address
Patient education is a big part of what we do. We educate both you and your child about the importance of the following:
Proper oral hygiene during pregnancy for you and your developing baby
Caring for baby teeth to foster good habits and to protect secondary teeth
Bringing in your baby for an initial visit and maintaining a proper oral hygiene schedule to prevent tooth decay from occurring in the first place
Addressing tooth decay, even in baby teeth
Fillings for baby teeth and the need for crowns, if required
Maintaining the space for a permanent tooth by maintaining space when a baby tooth falls out prematurely
Correcting any chipped or broken teeth
Special appliances that prevent your child from grinding their teeth while they sleep
Preventative orthodontics that can help to minimise the need for more extensive and costly future orthodontic care
How to have a pain-free, no-stress dental experience that will keep your child comfortable and relaxed
Pediatric First Visit
Pediatric Teeth Cleaning
How Can We Help?
Your child's dental health is paramount to us. We want them to have teeth to last a lifetime. You can be assured that we will do whatever we can to help them attain and maintain optimal oral health. Contact our Parkwood practice today!

Children's Dentist Parkwood Canning Vale, Riverton and Willetton | (08) 9457 8360