Dental Crowns and Bridges
at Willeri Dental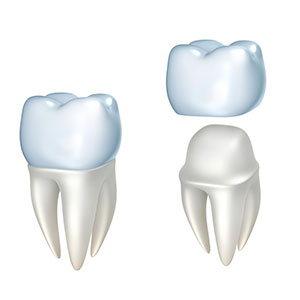 If you're missing a tooth or teeth, or are worried about the strength of an existing tooth, crowns and bridges may be an ideal solution. Both are offered at Willeri Dental, and our team will be happy to discuss which option is best for your situation.
Dental Crowns
A dental crown is a tooth shaped 'cap' that is placed over a tooth to restore its strength and to improve its appearance. A crown will protect those teeth that cannot be restored with other types of fillings.
Dental crowns are the most permanent solution for many issues that may affect our teeth:
Aesthetic improvement
Broken teeth
Decayed teeth
Fractured fillings
Large fillings
Whether your tooth has been damaged by decay or trauma, a dental crown can restore its stability and function.
Crown
Porcelain Crown
Gold Crown
Porcelain-Metal Crown
Crown Lengthening
Crown Material Comparison
Dental Bridges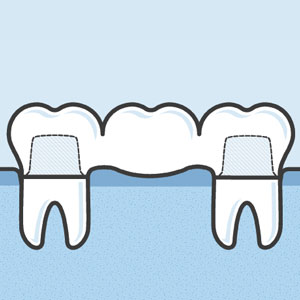 A dental bridge can be a good solution for a missing tooth. While there are various types of bridges, they typically involve placing a crown on the teeth either side of the gap and attaching a false tooth to them to close the gap where the missing tooth would otherwise be. A bridge is fixed in place and cannot be removed.
There are several reasons why people need bridges:
Replace missing teeth
Restore chewing and speaking ability
Restore smiles in the case of missing front teeth
Upgrade from an existing partial denture
Decrease stress caused by extra chewing pressure on the remaining teeth due to tooth loss
Restore facial proportions by filling out our lips and cheeks and the natural height of our jaws
Want to Learn More?
To learn more about whether crowns and bridges in Parkwood are the right option for you, contact us today! We offer late opening hours and convenient, free parking on-site.

Dental Crowns and Bridges Parkwood Canning Vale, Riverton and Willetton | (08) 9457 8360