Dental Fillings at Willeri Dental

If you have a cavity, you need a filling. It's that simple. But what kind of filling should you get? Though they've been used for years, metal fillings are waning in popularity. These amalgam fillings were invented in 1819 by an English chemist. Today, we have many more options to fill your teeth at Willeri Dental.
Problems Associated With Amalgam Fillings
While they're durable, amalgam fillings also have weaknesses:
In the long term, amalgam fillings can actually weaken our teeth. This is because they expand and contract according to the temperature of the foods and drinks we consume. This places a lot of stress on the teeth that are holding the fillings in and increases the risk of the teeth breaking over time.
Amalgam fillings are dark and will stain the teeth over a period of time, meaning that those teeth may not be aesthetically acceptable.
Amalgam fillings contain mercury, which can be an issue for a lot of patients due to the potential toxic effects of mercury in our body (this has not been conclusively proven) and also its impact on our environment.
Aesthetically Pleasing Alternatives
Thanks to advances in technology, white fillings now last many years and present many advantages over traditional amalgam fillings: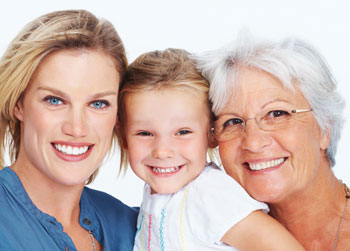 Porcelain and composite resin fillings are able to be very closely matched to the colour of our teeth, meaning that we can get a perfect aesthetic outcome with them. Porcelain fillings are much stronger than composite resin fillings and will generally last much longer.
Tooth-coloured fillings do not contain any mercury. While there is no conclusive evidence of the harmful effects of amalgam fillings on our body, we respect that a lot of patients do not want any mercury in their teeth. Tooth-coloured fillings present a viable alternative.
Tooth-coloured fillings are not affected by temperature. Therefore, hot and cold foods/drinks do not have any impact on them.
Composite Filling
Amalgam Filling
Want to Learn More?
If you need a filling, we will be happy to explain in greater detail all of our options to help guide your decision. Contact Willeri Dental in Parkwood today to book an appointment!
CONTACT US

Dental Fillings Parkwood, Canning Vale, Riverton and Willetton | (08) 9457 8360